RSPCA SA deploys volunteer teams on Kangaroo Island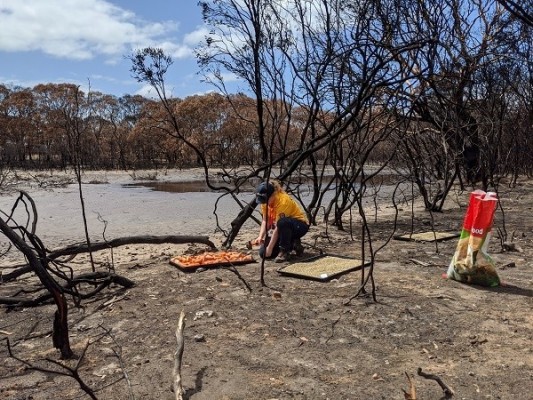 RSPCA South Australia have now deployed our first volunteer teams to Kangaroo Island to begin feed and water drops for wildlife that survived the bushfires. They have joined our veterinary, rescue and Inspectorate teams who have been on the island since early January.
We have now:
Appointed a Field Operations Manager to guide our response on-the-ground within KI – Melanie has lived and worked on the island previously and has an impressive track record in wildlife programs.
Appointed a Logistics Coordinator to provide support and coordination from Adelaide.
Recruited our first three feed drop volunteer teams – each comprises three volunteers, and six of the first nine volunteers selected are Kangaroo Island residents.
Purchased 15 tonnes of food, 300 feeding trays and 100 waterers – wherever possible, we've supported KI businesses to help ensure our emergency response has a positive impact on the local economy.
Continued to provide expert veterinary assistance treating injured wildlife at the main triage centre, located inside the Kangaroo Island Wildlife Park at Parndana.
Our volunteers on Kangaroo Island have:
Set up two feed distribution depots at Parndana and Nepean Bay, south of Kingscote. Islanders who wish to provide feed for native animals on their properties can collect feed from these depots at no cost.
On request, they are delivering feed to private properties for distribution by the landholders.
On request, they are establishing and maintaining feeding stations on private properties (including plantations).
Set up small shelters – handmade by our dedicated shelter volunteers! – for animals in areas left barren.
We're also providing financial support to local residents and groups caring for wildlife impacted by the bushfires.
We are currently awaiting access clearance from National Parks South Australia and hope to be allowed to enter and set up feeding and watering stations in Flinders Chase National Park and the Ravine Des Casoars Wilderness Protection Area (covering a total of 739km) soon.