RSPCA Victoria work to help sheep and restore farm equipment, supplies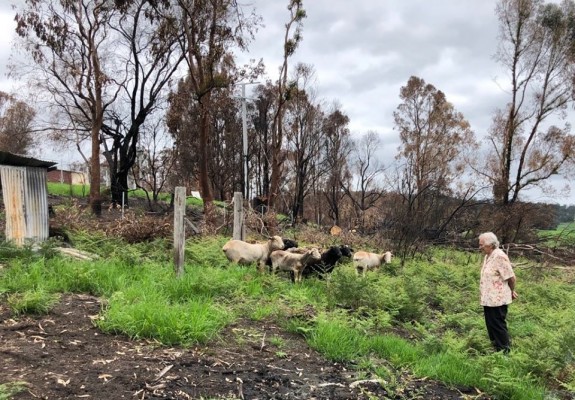 Together we are stronger.
We received word from BlazeAid Bruthen about a property that had been burned out twice (yep, the fire went through TWO times), destroying everything in its path except for a single tree and a small patch of grass. The six sheep that live on this property survived by taking shelter in this one spot and thankfully, were not physically injured by the blazing fire.
Over the weekend we sourced fencing equipment, a water trough and stock feed (pellets) from the local Bairnsdale Elders Farm Supplies store to assist with containing and caring for the sheep, and the incredible BlazeAid team have completed building the fence! We are incredibly proud to be able to support the local community through such team work.
If you or someone you know needs help caring for animals due to the bushfires, please get in touch with us by calling 03 9224 2222 or via https://rspcavic.org/bushfiresupport