Update from Kangaroo Island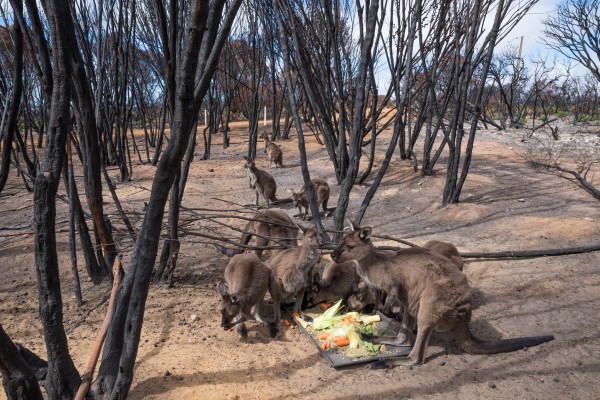 It's now been three months since our volunteers started their recovery efforts for bushfire-affected animals on Kangaroo Island. The team has achieved a lot in this time including:

-The set up a total of 89 feeding stations across the island. 63 of which remain active on the island.
-Providing an incredible 66.5 tonnes of food to surviving native animals.
-Completing over 4,000 volunteer hours of recovery efforts.
None of this would have been possible without the generous support of everyone who donated to fund this important work - we cannot thank you enough.
While many areas on the island are seeing promising regrowth, some surrounding areas are yet to see sufficient regrowth. As a result, we believe it's important to continue our efforts for a further few weeks. Until we're confident that native animals will be able to survive on the regrowth in these areas without our assistance, we will continue replenishing feeding stations.