How the RSPCA is helping Australian animals and people survive and recover from bushfires.
Total funds received through the national and state/territory appeals: $8.4 million (approximate as at 18 February)
Funds raised are being used to deliver on-the-ground assistance to bushfire-affected regions and communities, including:
Providing emergency support and financial aid for evacuees and their pets and livestock at relief centres or in the field,
Providing food, water, equipment and accessories to pet and livestock owners,
Providing medical supplies and veterinary treatment to pets and livestock,
Providing transport and shelter for affected animals of all kinds (including farm animals),
Helping locate, assess and treat injured wildlife.
It's crucial to remember the RSPCA's vital work will continue long after the fires have receded.
We'll be working in communities across affected parts of the country to identify, treat and help to protect pets, livestock and wildlife for many weeks, months and even years to come.
---
Latest Updates from RSPCA Member Societies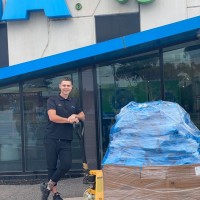 RSPCA Victoria sent emergency animal care packages to the East Gippsland Rotary Club Fire Aid, which is a group of Clubs from Orbost, Lakes Entrance, Bairnsdale, Mitchell River and Bairnsdale Sunrise.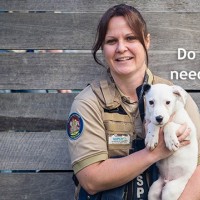 RSPCA Victoria have a dedicated bushfire hotline available seven days a week to provide assistance for pets, horses and hobby farm animals who have been affected by the fires.